Strawberries are rich in vitamins, sweet and sour, and are loved by many people. One disadvantage of strawberries is that they are not easy to store, and the surface is easily damaged and rotted. In order to facilitate storage and transportation, most strawberries are processed into frozen strawberries. Our Libyan customer is no exception. He also processed strawberries into frozen strawberries.
The customer is starting a new business of frozen strawberry processing, after receiving the customer's inquiry. Our account manager follows up the specific needs of the customer in a timely manner. The customer has a farm, and the height of the required machinery cannot exceed 2.5 meters. We let customers send the finished products they want to process, and the output required by customers is 500-1000 kg per hour. According to the customer's finished product, we provide customers with frozen strawberry processing line solutions.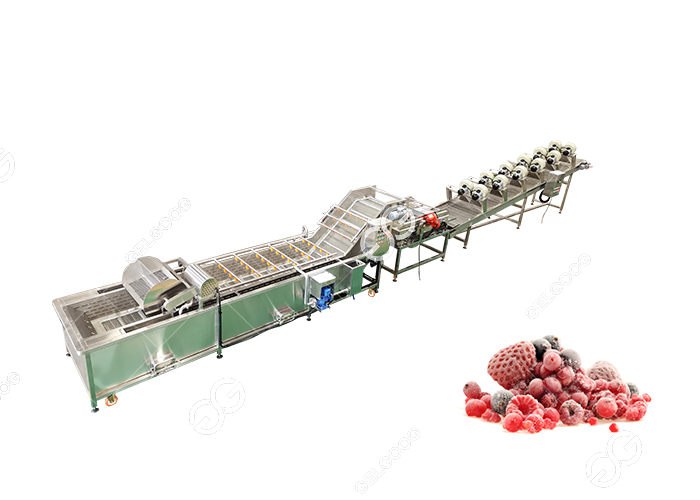 The frozen strawberry processing technology provided to customers is: strawberry cleaning, strawberry air-drying, strawberry freezing, strawberry packaging. The machines included are: Strawberry Washing Machine, Strawberry Dryer, Strawberry Freezer, Strawberry Packing Machine, etc. In order to ensure the running status of the machine, we first conducted a trial run in our factory, and the video of the machine's work is as follows:
We are a manufacturer of refrigeration equipment. We have many years of rich manufacturing experience and can provide customized solutions according to customer needs. We have a variety of frozen fruits and vegetables, seafood, pasta production lines, if you are interested in these machines, please feel free to contact us.